Utilities Division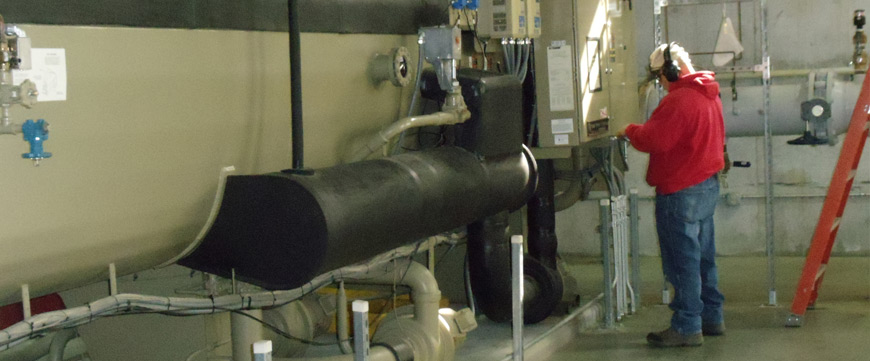 The students, faculty, staff, and visitors of The University of New Mexico require an environment that is comfortable and conducive to learning and working. The Utilities Division assists with providing this environment by generating and distributing steam, chilled water, domestic water, electricity and compressed air. These utilities are primarily generated at four locations across campus.
The Ford Utilities Center has the ability to generate 219,000 pounds per hour of steam, 4,000 tons of chilled water, 14 megawatts of electricity, and enough compressed air for the campus. The Utilities Division also operates two remote chilled water plants - the Lomas Chilled Water Plant and the HSC Chilled Water Plant. These facilities have a combined chilled water capacity of 8,300 tons. The fourth location is the Campus Utility Plant, which has the ability to generate 24,000 pounds per hour of steam, and 1,000 tons of chilled water. Additionally, the Utilities Divison Water Section manages the production and distribution of domestic water to the main campus.
The plants are operated and monitored by several Operations Section staff shifts, 24 hours a day, 365 days a year. The Maintenance Section, in coordination with the Water and Instrumentation and Controls Sections, performs all maintenance tasks for the Division. Additionally, the Information and Technology Section manages the data collection of energy production and consumption campus-wide.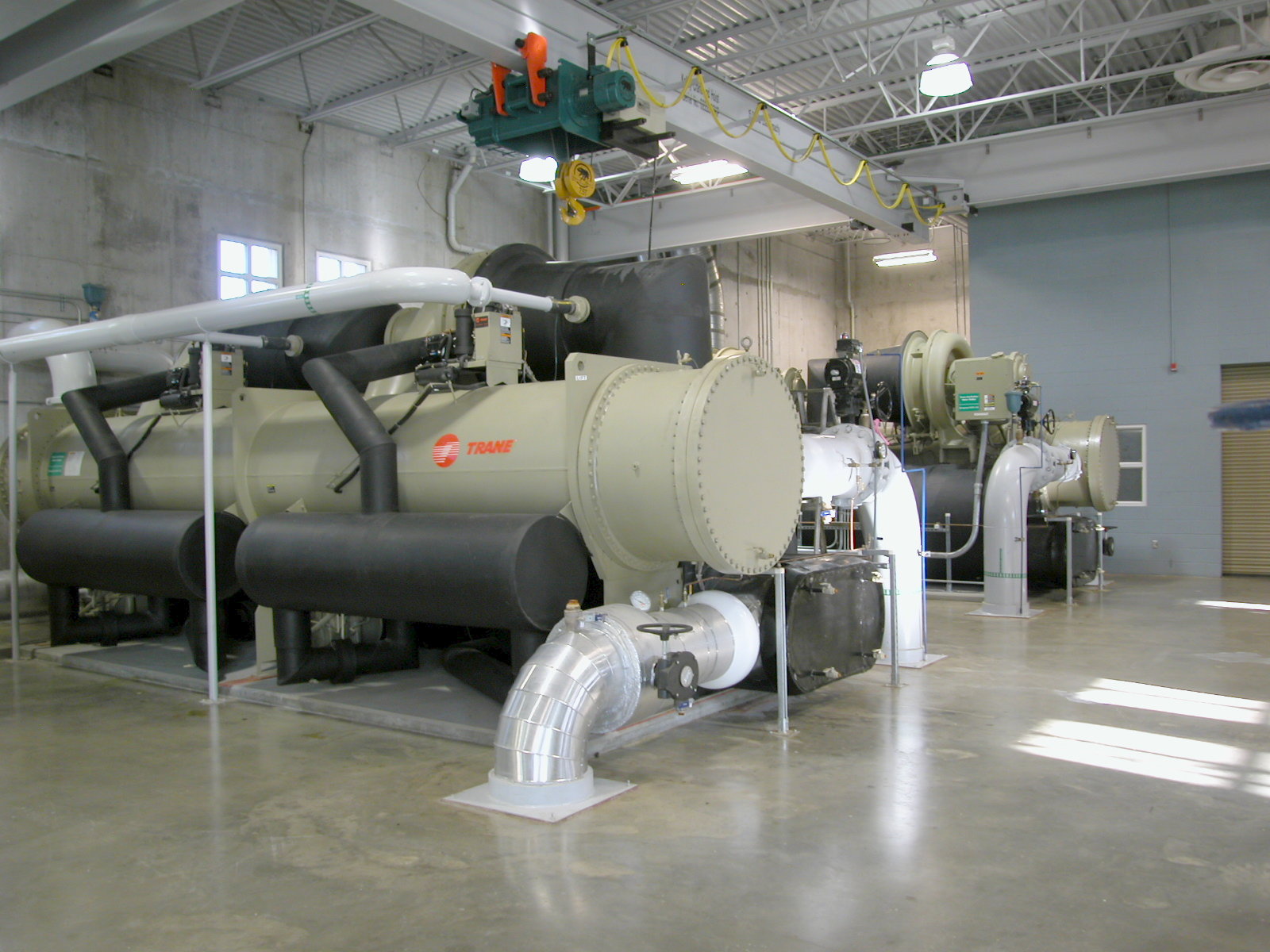 Two of the Division's eight massive chillers that keep The University of New Mexico cool.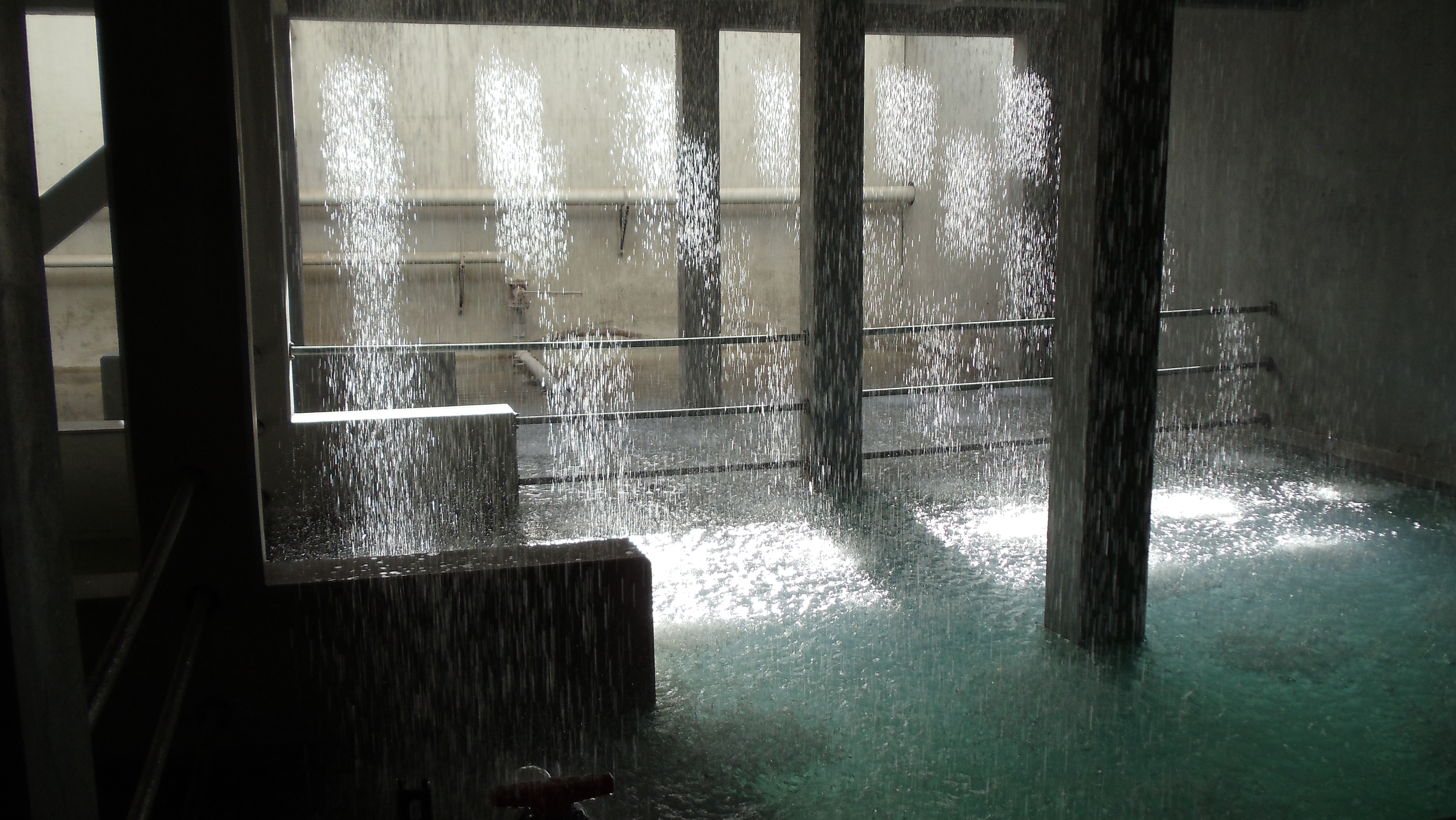 The inside of an operating Utilities Division cooling tower mimics Niagara Falls.