Recycling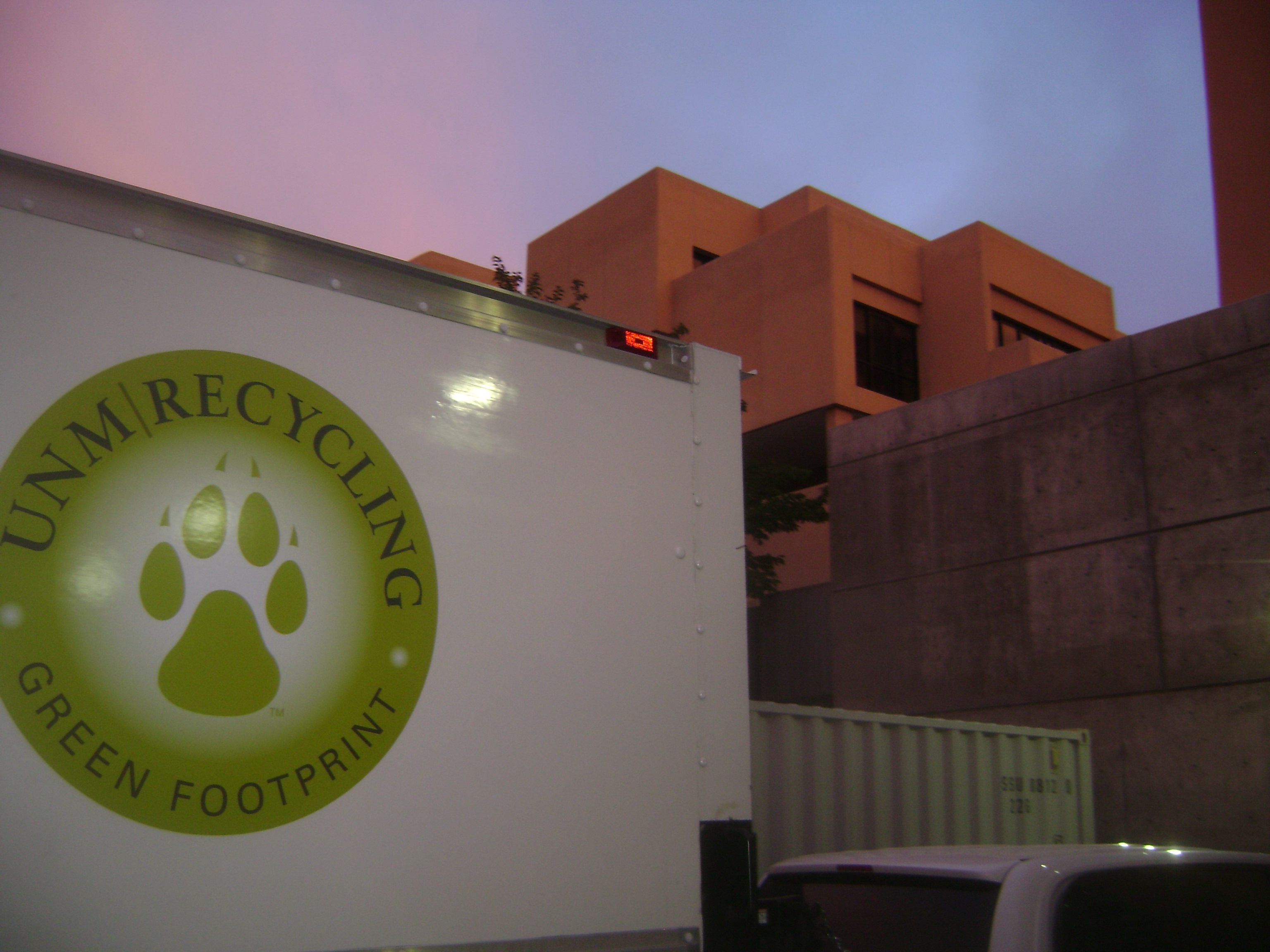 MISSION STATEMENT
 UNM Recycling is a proactive service organization.  Our primary goal is to provide support to the overall sustainability efforts in and around the University of New Mexico community by maximizing the quantity of recyclable materials diverted from landfills and identifying new sources and types of materials for recycling.
We provide routine scheduled services, on-call services as well as support for annual and special events.  We provide access to recycling for students, faculty, staff, and visitors by providing recycling bins inside buildings and offices and in outdoor areas throughout the North, Central and South Campuses, at athletic events, and at the UNM Recycling Facility located on the North Campus. 
UNM Recycling collects and recycles cardboard, aluminum, steel and tin cans, plastic bottles and containers, newspaper, shredded paper, office paper, old books, magazines and catalogs, printer cartridges, glass bottles, ferrous and non-ferrous scrap metals, wood pallets, usable clothing and small household products, batteries, unbroken light bulbs and fluorescent tubes, construction & demolition waste, and electronic waste.
In addition to directly providing recycling services, UNM Recycling also collects data on what and how much we recycle to prepare annual reports for the New Mexico Environment Department and to track sustainability program progress.
Please contact the UNM Recycling Supervisor at 277-0842 or recycle@unm.edu if you have any questions about recycling at the University of New Mexico.
Video - Recycling at UNM
---
FAQs
Recycling Guide - What goes in a bin?
What happens to UNM recyclables?
How to handle hazardous waste.
To find a recycling location for your household waste (including paint and light bulbs,) go to earth911